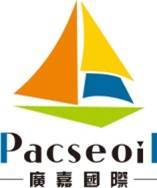 Pacseoil International Ship Management Company Limited wasestablished in 2005.
Since then, with the concept of steady developing,management is devoting to build up a high standard office staff team and highstandard seafarers pool.
Meanwhile,emphasizing the training and self improvement inorder to adapt the modern shipping needs and provide the full service to theowners and customers.
In response to the strategy of Government of"International Shipping Center" , the company registered in Hongkoumodern shipping area in Shanghai. With the government energetically support ,company has obtained all the required qualification certificate.
Company is executive director of Shanghai Seafarer ServiceAssociation ,and member of Shanghai international shipping center council